System for car insurance & roadside assistance
About the project
Our client dealing with motor insurance and roadside assistance desires to ensure easy handling of products and road accident reporting. To achieve this goal they wanted to create a modern mobile application to support car drivers to buy insurance with special car services like (car parts ordering, calling roadside assistance, assigning proper support ) The system was to give new unique opportunities for insurance customers.
How we made it?
BCF EA was responsible for the entire back-end development of mobile and PWA applications. Our engineers implemented all business features, like creating 3 types of user accounts, "rescue me" functionality based on sharing of GPS localization, and the ability to upgrade users' policies. The team has also integrated the mobile application with a benefits and rewards system based on an internal CMS system. Our developers took care of the implementation of new microservices, like News Service API and Policy Service API, all based on designed REST-API technology to support further scaling and expansion of applications.
What was the final effect?
The created application provides convenience and intuitive operation, thanks to a clear and smooth interface. The system is better suited to get things done quicker than a web app opened in a browser. The mobile app has some unique functions that ensure easy damage reporting, access to a shop with motor vehicle accessories, car valuation, car sales offers, etc.
What are the benefits for the client?
The application ensures convenient contact with the insurance company. The system has a powerful architecture, a user-friendly interface, and many more useful features. Users can report a collision using the location provided by their phone and have access to the Benefits and Rewards system with free coffee, fuel savings with oil cards, etc. The app provides push notifications when their insurance expires and offers guidance on updating the policy.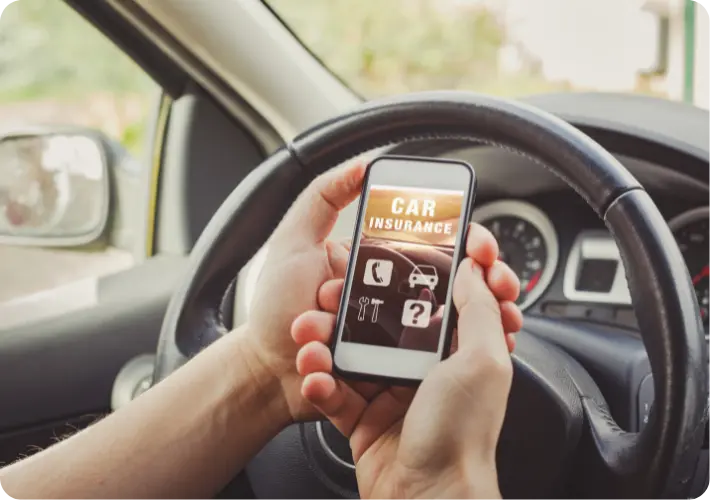 Client
Medium enterprise (50 – 999 employees), UK
Technologies