Work time management and tracking platform
About the project
Our client from the consulting industry wanted to improve external consultants and employee time reporting, as well as its verification. To achieve this goal they were looking for a software development partner, who can create and implement modern web application for timesheet management.
How we made it?
Our .Net and Angular specialists dealt with this project. According to requirements, the team created an internal application for reporting the time of work by employees and contractors. BCF was responsible for application design, implementation, and maintenance.
What was the final effect?
The team created and implemented convenient and functional solutions for time reporting, as well as time and cost control. The application is used by all employees to plan and report working hours, holidays, and sick leaves. The system allows managers to check the reported time and approve it or ask for changes. The system also provides customer information, project data, vendors management functionalities and an extensive reporting and dashboard system for KPI monitoring.
What are the benefits for the client?
The system facilitates time reporting for all employees and contractors. The application enables the verification of reported tasks and extensive time reports. The system provides access to reported working time and unavailability time in one place.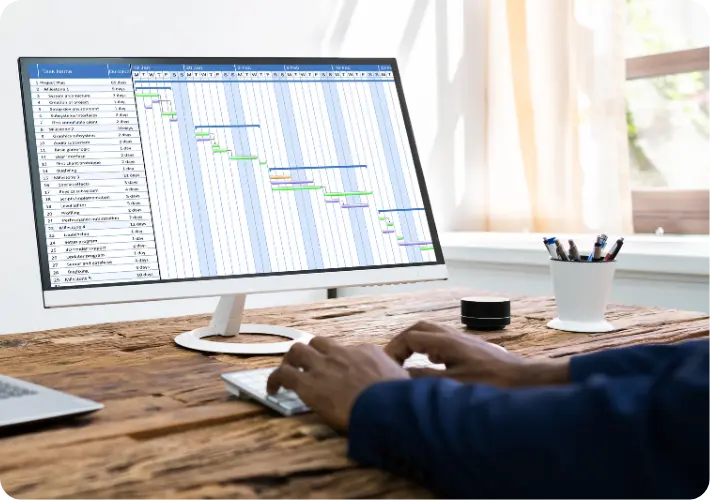 Client
Medium enterprise (50 – 999 employees), UK
Technologies